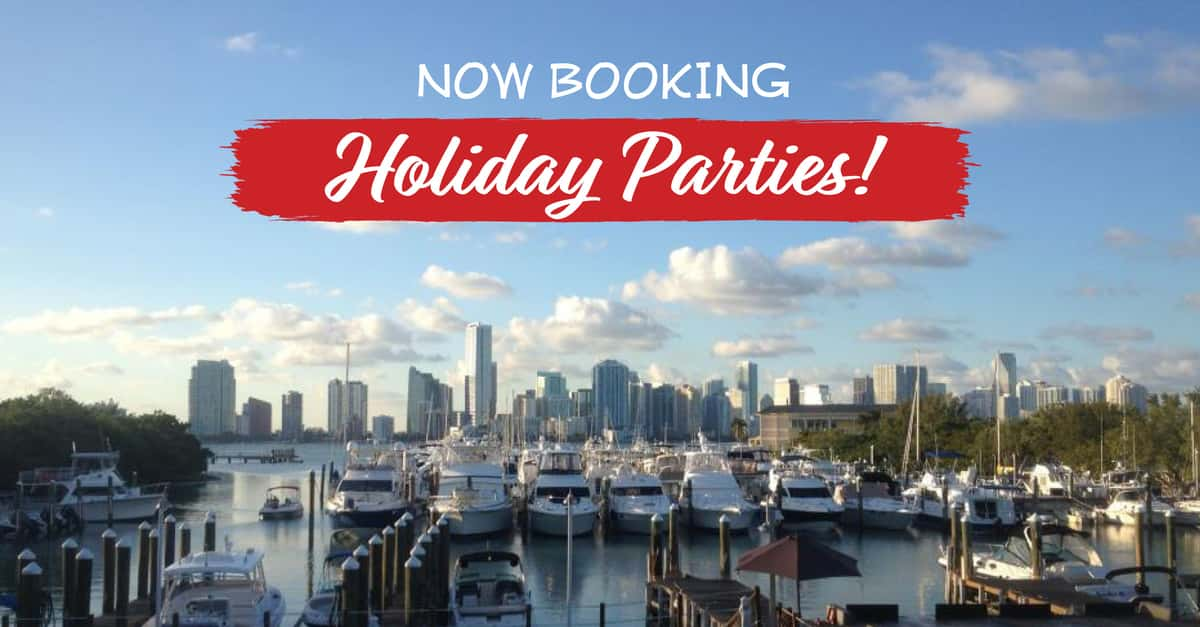 The Holidays are Around the Corner! (Miami)
The Holidays are Around the Corner! (Miami)
Beach parties are the best way to host your next event!
Book an event with us and choose from one perk below:
- Complimentary Cocktail or Sparkling Wine Toast
- Complimentary Passed Bites
- Complimentary Fruit / Dessert Station
- Dinner or Lunch For Meeting Planner (Rusty Pelican Miami Gift Card)
- Complimentary Boat Slip | Upgraded Bar (available at $2,500 spend)
Early birds who book by September 30th, will receive an additional complimentary Rusty Pelican Miami Gift Card.
- Spend $2,5000 in F&B, Get $100 Gift Card
- Spend $4,000 in F&B, Get $200 Gift Card
- Spend $5,000 in F&B, Get $300 Gift Card
Upgrade your event with any of our packages!
- A/V Package +$1000
- Light Package +$800
- DJ Package +$950
*Disclaimer: Spend at least the listed amount to receive holiday incentives. Event must be hosted by January 31, 2024. Some items may not be available at the time of booking. Incentives only apply to new event bookings, and cannot be retroactively applied to earlier bookings. Management reserves all rights.