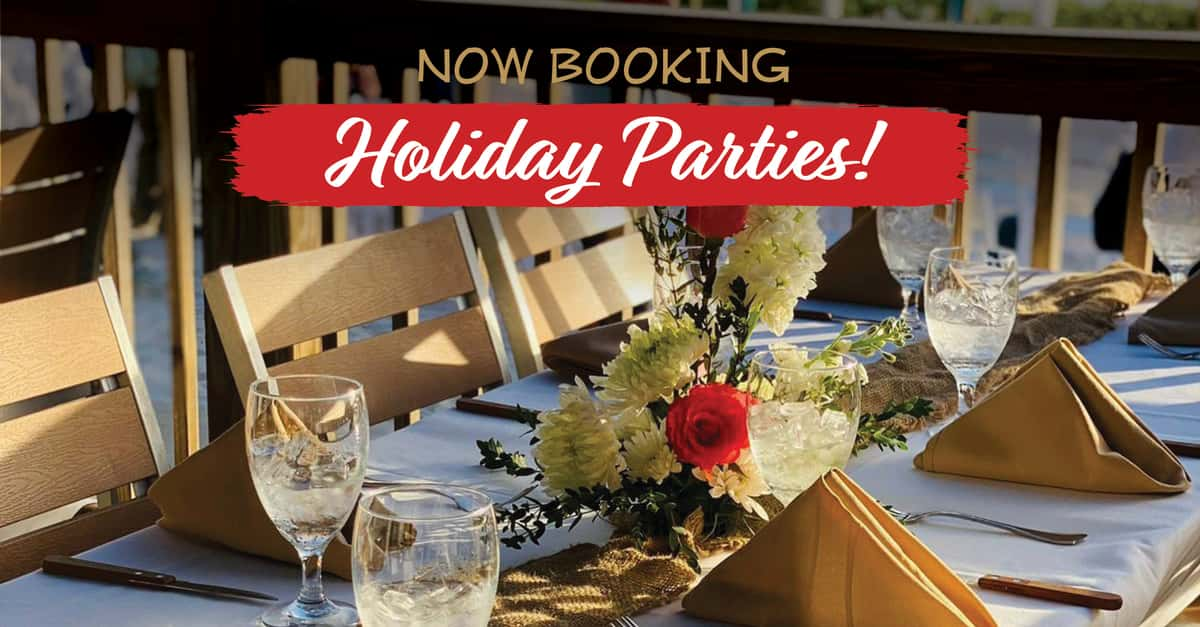 Holidays are Around the Corner! (Port Richey)
Holidays are Around the Corner! (Port Richey)
Booking beach event parties!
Book by September 30th, and choose two of the following perks:
- Upgrade To Dessert Assortment
- Additional Appetizer
- Signature Holiday Cocktail
- Waive Bartender Fee
If you book after September 30th, choose ONE of the above perks.
Got a big party planned? Get additional incentives based on your party size!
- Book Party of 40+, Get $100 Gift Card
- Book Party of 60+, Get $125 Gift Card
- Book Party of 100+, Get Additional 1hr Bar (With Purchase of Bar Package)
*Disclaimer: Event must be hosted by January 31, 2024. Some items may not be available at time of booking. Incentives only apply to new event bookings, cannot be retroactively applied to earlier bookings. Management reserves all rights.