Put your Best Paw Forward and Round Up for the Pups!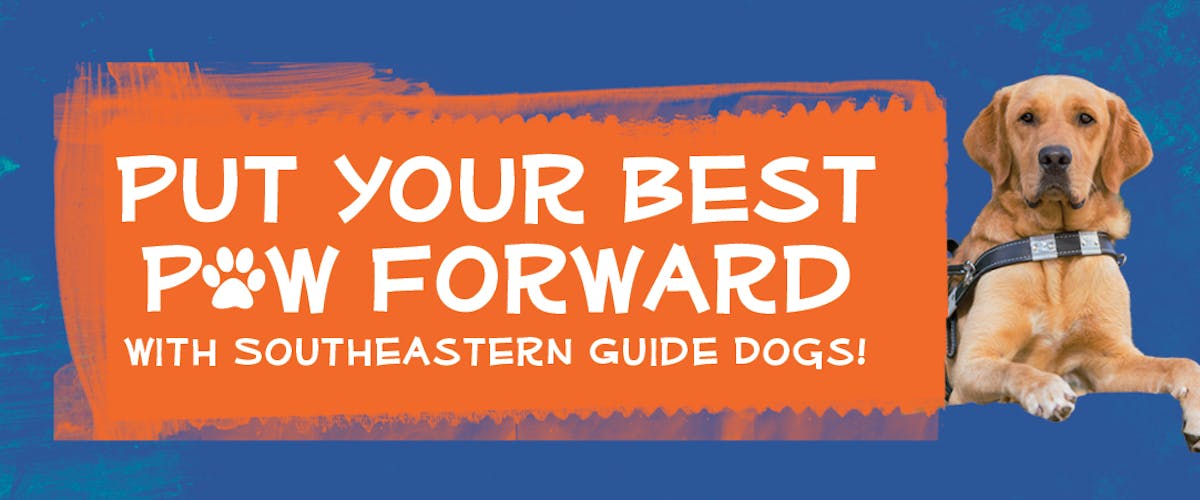 Whiskey Joe's Manatee River is teaming up with Southeastern Guide Dogs, a local nonprofit for people with vision loss, service dogs for veterans with disabilities, and skilled companion dogs for children with significant challenges–all at no cost.
Southeastern Guide Dogs operates the most advanced training facilities of any service dog organization in the world. Their experts breed, raise, and train elite working dogs—including guide dogs, service dogs, and skilled companion dogs—and provide life-changing services for people in need. Southeastern Guide Dogs has successfully created thousands of guide dog and service dog teams throughout the United States since their inception in 1982 and currently oversees the well-being of over 1,200 puppies and dogs.
Stop in the whole month of December and January and round up your bill in support of Southeastern Guide Dogs. We are putting our best paw forward, and we invite you to lead the pack and join us! Together, we'll give the gifts of confidence and hope through these extraordinary dogs, transforming lives.
Walk-ins Welcome or Make a Reservation today.