OPEN INTERVIEWS: Whiskey Joe's Pensacola Beach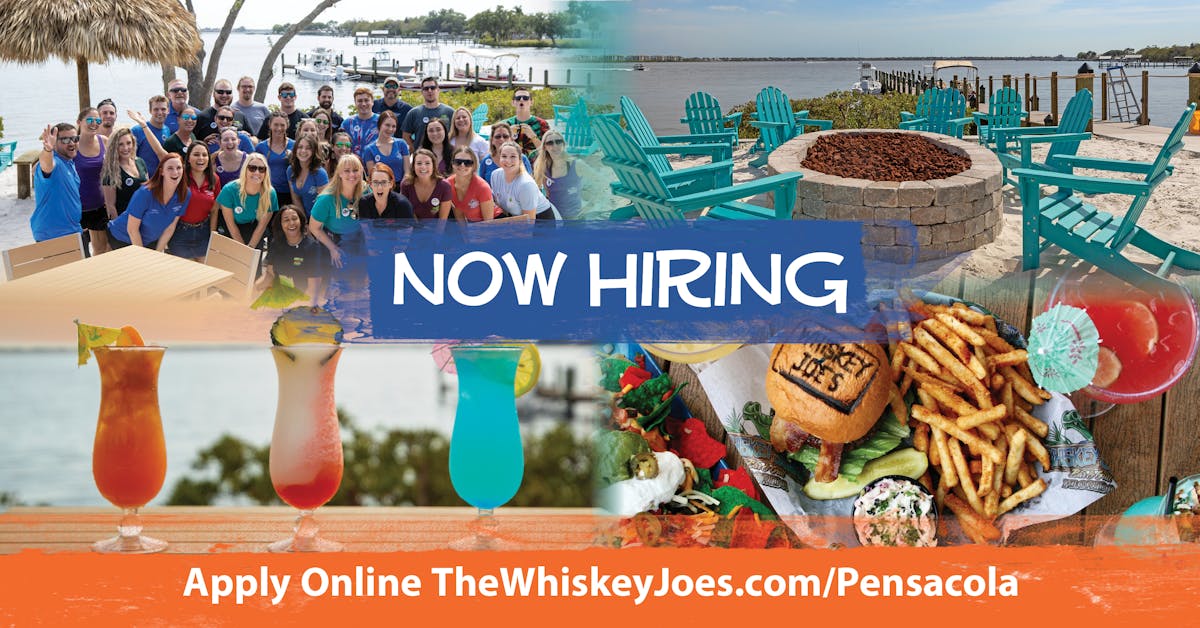 We are thrilled to announce that we are opening our fifth location for the Whiskey Joe's Brand situated on the beautiful sandy beaches of Pensacola, overlooking the crystal clear waters! We have open interviews set up and looking for talent to join our growing team.
Tuesday 2/2 & Wednesday 2/3
12PM- 5PM
Job Fair Location:
400 Quietwater Beach Road Unit 16 Pensacola Beach, FL 32561
We will be hiring on the spot for the opening in February!
Now Hiring: Hosts, Servers, Bartenders, Cooks, Dishwashers, Maintenance and Certified Sanitize Coordinator
Employee Benefits:
COMPETITIVE PAY RATE
PAID SICK & VACATION TIME OFF
EMPLOYEE MEALS
401K WITH EMPLOYER MATCH
EMPLOYEE ASSISTANCE PROGRAM
EMPLOYER-PAID LIFE INSURANCE
SUPPLEMENTAL BENEFIT PLANS
MANAGEMENT REFERRAL PROGRAM PAYING UP TO $4,000